How EV Fleets Contribute To A Greener UK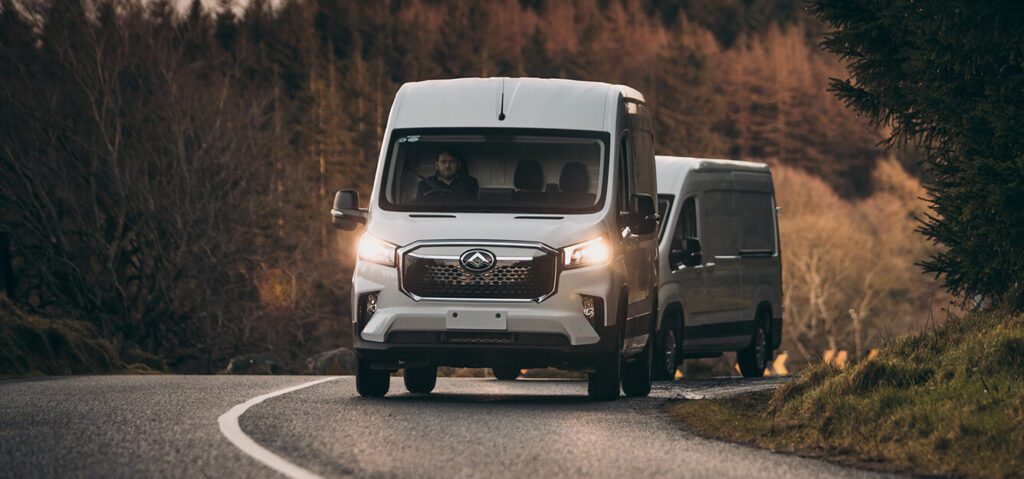 How EV Fleets Contribute to a Greener UK
UK companies understand the importance of converting to EV fleets. In 2020, more than twenty businesses launched the UK Electric Fleets Coalition (UKEFC), calling for government policies aimed at achieving 100 percent electric car and van sales by 2030. In a 2022 policy paper, the coalition's first request was for an increased supply of electric vehicles.

MAXUS is ready to help businesses throughout the United Kingdom convert to electric fleets, as we are the number one choice for fleets. Why? We have a range of adaptable vehicles, flexible packages, green credentials, and readily available service and parts. Let's investigate how electric vehicle (EV) fleets contribute to a greener UK
The Reduction in Greenhouse Gas Emissions When Businesses Switch to EV Fleets
Everything we do has an impact on the environment. Businesses must switch to EV fleets in the UK to reduce greenhouse gas (GHG) emissions. Why is this important? An accumulation of greenhouse gases in the atmosphere leads to heating of the earth's surface, which impacts rising sea levels, more intense heat waves, shifting seasons, and disappearing Arctic sea ice – also known as climate change. The United Nations (UN) states fossil fuels such as coal, oil, and gas are the largest contributors to climate change, accounting for over 75 percent of the world's greenhouse gas emissions.  
Vehicles with internal combustion engines (ICE) use fuel or diesel derived from oil. Motor vehicle exhausts produce greenhouse gases that contribute to climate change. Statistics by the UK Department of Transport, published in October 2022, states, "transport is the largest emitting sector of GHG emissions, producing 24% of the UK's total emissions in 2020 (406 MtCO2e)".

How can electric vehicle fleets make a difference? EVs use electricity stored in rechargeable batteries to power an electric motor, which turns the vehicle's wheels. As it does not have an engine, there is no exhaust and subsequently no direct greenhouse gas (GHG) emissions.
The Role of EV Fleets in the UK's Push for a Greener Future
In 2020, the UK government announced they want to accelerate a greener transport future by ending the sale of new petrol and diesel cars and vans by 2030. They also want new cars and vans to be fully zero emission at the tailpipe by 2035. Fleet vehicles will play a vital role in achieving these aims as they form a larger percentage of road transport than passenger vehicles.

Businesses are fleet owners and will naturally be early adopters of EVs as they are the main procurers of new vehicles. However, every EV fleet requires infrastructure to recharge, and this is where EV fleets will make an even greater contribution to the UK's greener future. Owners of EV fleet vehicles are more likely to support the installation of public charge points by the private sector, as they will be the principal beneficiaries. The availability of EV chargers throughout the UK's road network will encourage private vehicle owners to purchase electric vehicles, as they can make longer journeys without being concerned about recharging.
The Potential for Businesses to Achieve Sustainability Goals by Adopting Electric Fleets
The thirteenth United Nations Sustainable Development Goal (SDG) asks us to "Take urgent action to combat climate change and its impacts". Businesses can contribute to this goal by converting their fleets to electric vehicles (EVs). MAXUS is committed to sustainable EV as we sell a range of commercial electric vehicles, including our eDELIVER 3, eDELIVER 7, and eDELIVER 9 vans. We also have a T90EV electric pick-up and MIFA9, a seven-seater SUV electric passenger vehicle. 
As distributors of MAXUS vehicles in the UK and Ireland, we not only provide customers with cost-efficient alternatives to fossil fuel vehicles but also work to minimise our impact on the environment. We aim to use only zero-emission vehicles by 2030, install roof-mounted solar panels on our buildings, and initially add EV charging points to 10 percent of our parking spaces. It will take commitment from all businesses, but when we work together, our EV fleets contribute to a greener UK.

MAXUSis the first choice for any size fleet and for any business wanting to make a green transition. Our vehicles meet all European commercial vehicle collision design standards, and we offer nationwide breakdown assistance, service, and repairs. Contact us today to discuss how MAXUS can help you convert to EV fleets.
Book your test drive today
A single MAXUS driving experience with Intelligence Onboard is all it takes.