T90EV
With an impressive range of up to 220mi*, this electric pick-up vehicle combines a visually sporty design with a high-level spec, modern interior finish and ample space for both occupants and storage needs.
* The stated range is based on WLTP figures and may vary depending on factors such as driving style, temperature, and usage of climate control systems.
£49,950
Price from (ex VAT)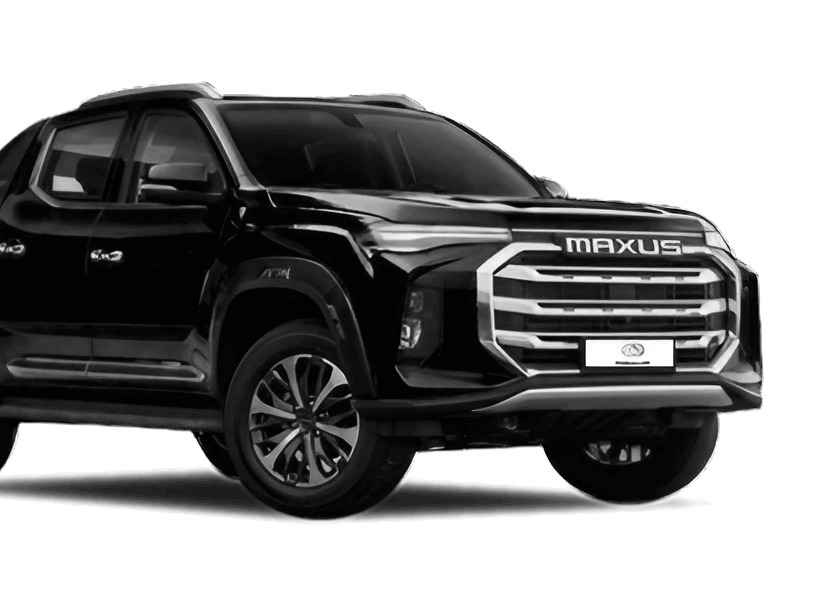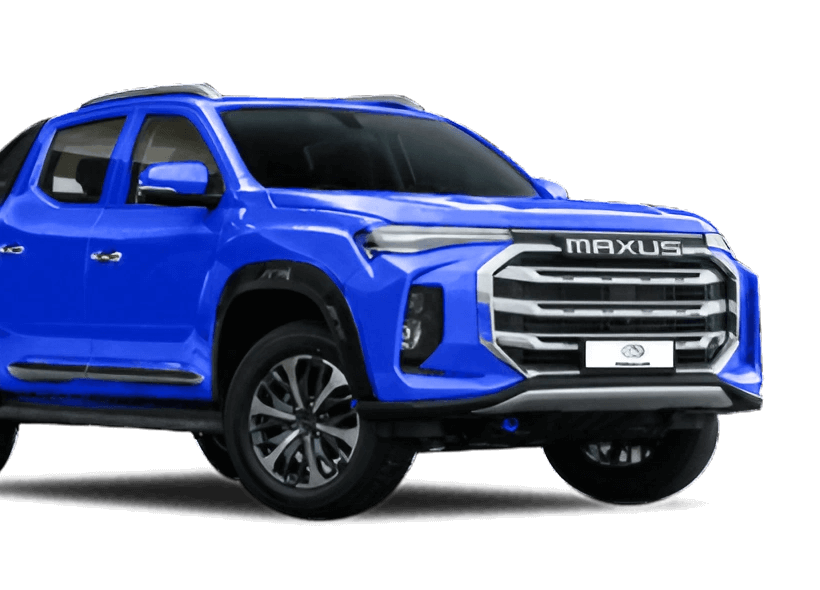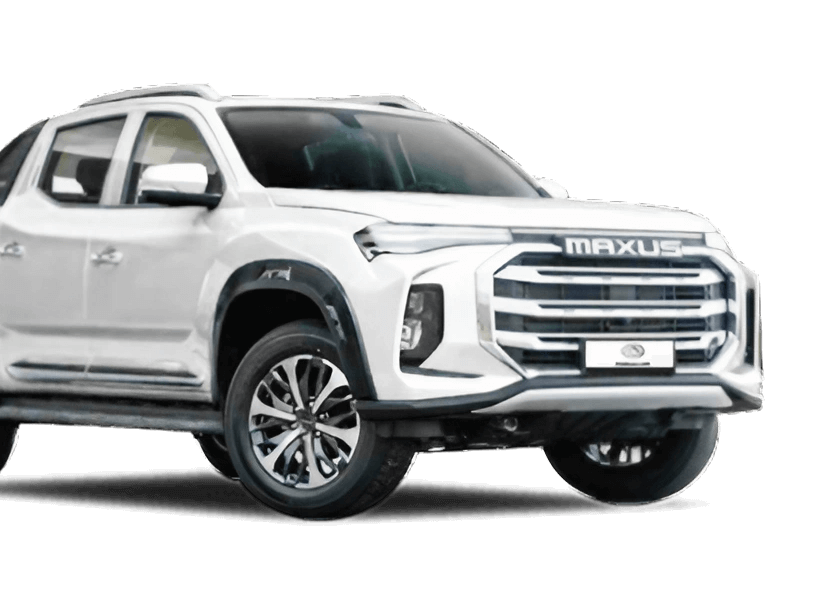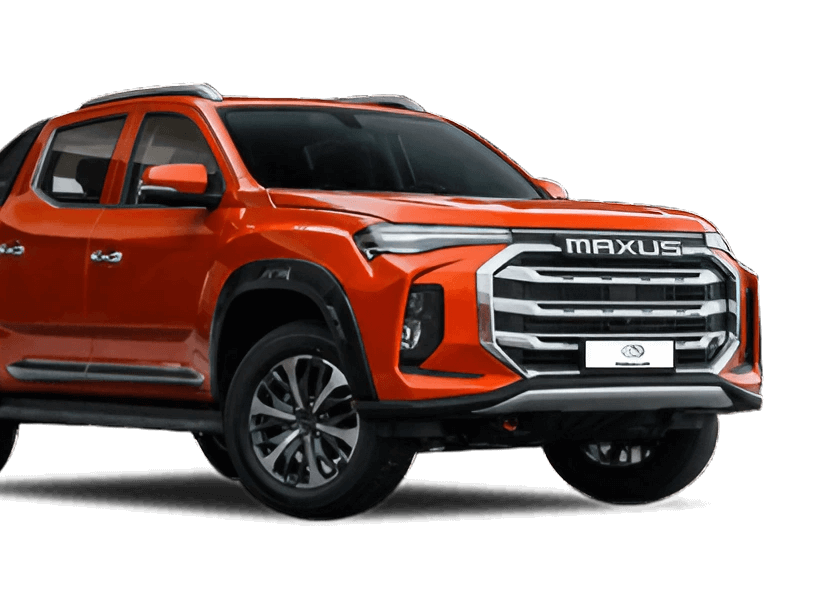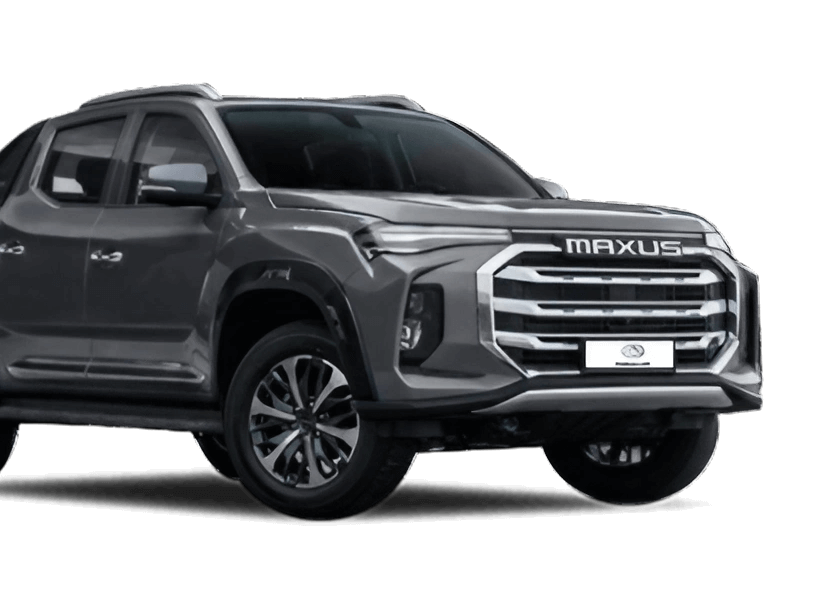 Standout features
The T90EV is roomy thanks to a neat dashboard design and floor console, and robust enough to take a payload of up to 1,000KG. Charging time is only 45 minutes. Safety measures that come as standard are the reversing camera, rear parking sensor, driver and front passenger airbags, and rain sensing windscreen wipers.
MAXUS T90EV E-Pick-up
The MAXUS T90EV is a remarkable electric pick-up that combines strength, effectiveness, and cutting-edge technology. The MAXUS T90EV, a flagship model from MAXUS, promotes a sporty exterior while providing an exceptional driving experience. This SUV's all-electric drivetrain is built to cut emissions and promote a cleaner environment.
The MAXUS T90EV has a large battery with an amazing range that enables long distance trips without the need for frequent recharging. Its electric motor provides instantaneous, smooth acceleration that makes for an exhilarating driving experience while also being efficient.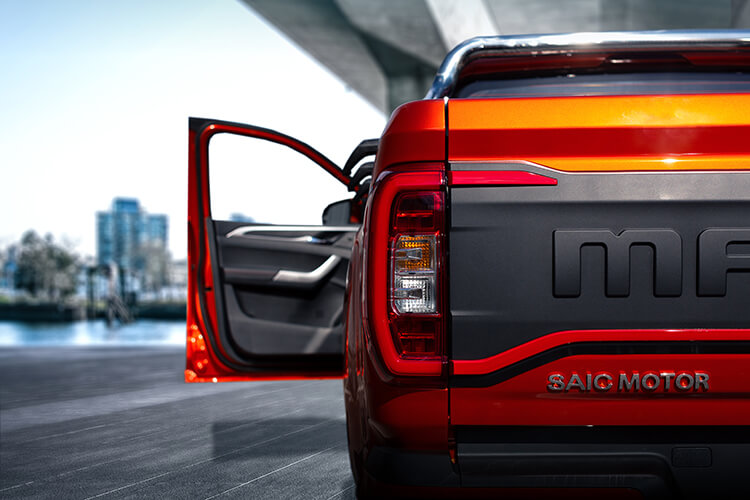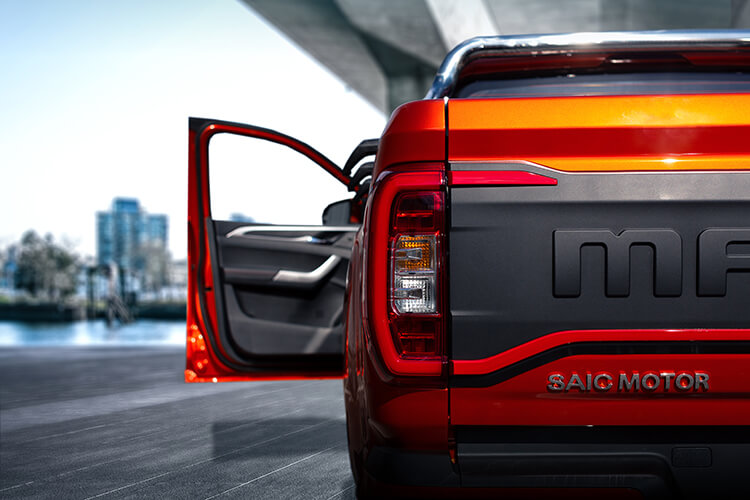 Modern technology has been added by MAXUS to the T90EV to improve convenience and safety. This electric pick-up has lane-keeping assistance, automatic emergency braking, adaptive cruise control, and other driver aid features that make driving safe and confident. A complete entertainment system with a 10.25 inch touchscreen display, Bluetooth capability, and smartphone connection is another feature of the T90EV that keeps drivers entertained and connected while they're on the road.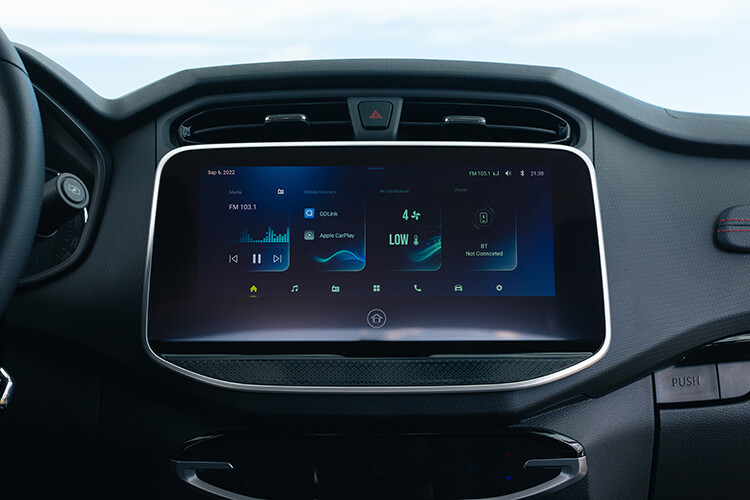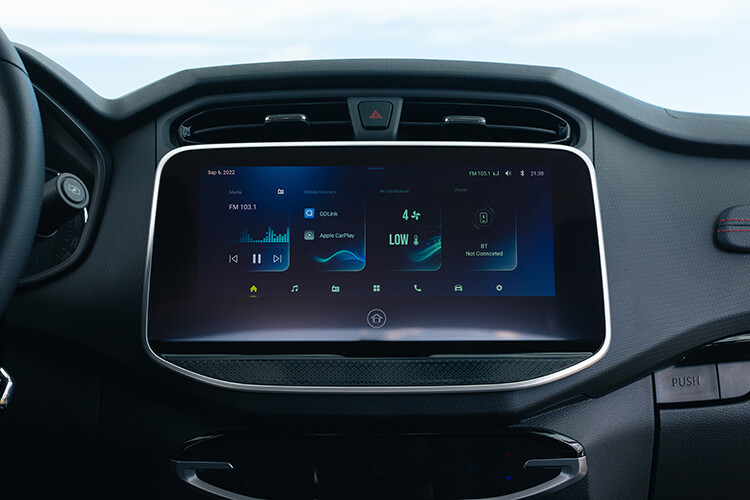 The MAXUS T90EV represents a commitment to the mobility of the future. This electric pick-up is a tribute to MAXUS' dedication to innovation and sustainability thanks to its eco-friendliness, cutting-edge technology, and excellent performance. The T90EV offers a compelling alternative that blends usability, effectiveness, and a greener approach to transportation, whether you're looking for a pick-up for personal use or a fleet for your business.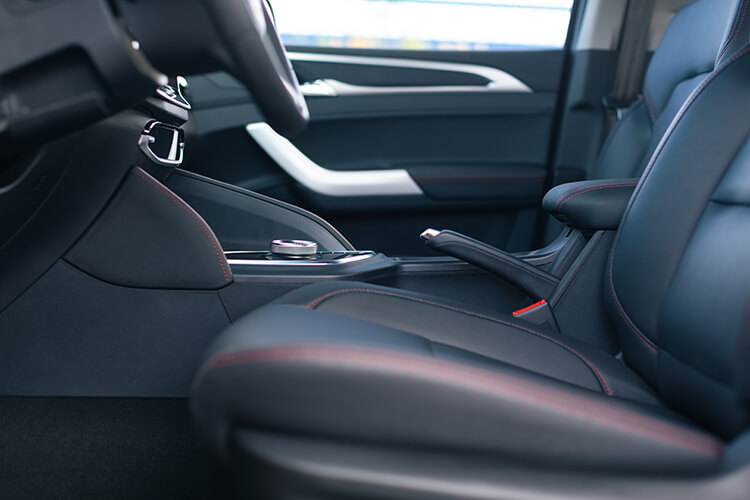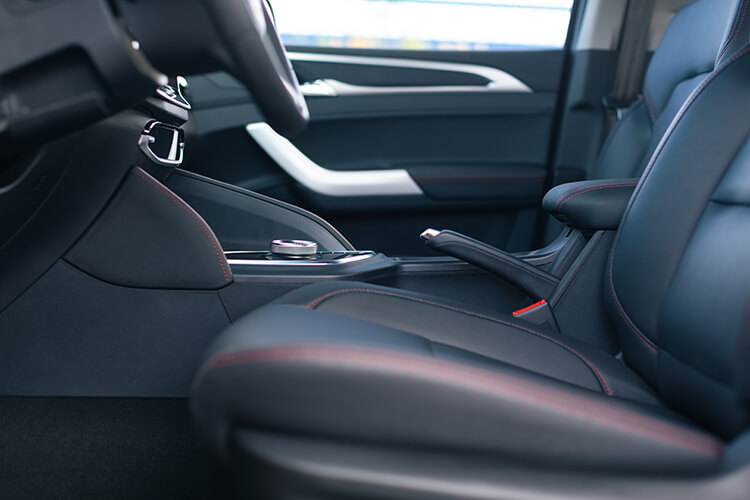 The decision to purchase MAXUS commercial electric vehicles has numerous benefits for fleet owners and owner-operators. With zero tailpipe emissions, these new MAXUS commercial EVs excel at being environmentally friendly. This characteristic dramatically lowers carbon emissions and aids in the promotion of better air quality. As a result, this decision precisely reflects sustainability objectives and makes it simple for businesses to uphold their environmental commitments.

MAXUS commercial electric vans offer impressive operating and maintenance cost savings. Electric vans have lower operating expenses than their conventional diesel or petrol counterparts since electricity is typically less expensive than fossil fuels.

Additionally, electric vans require less maintenance and repairs, which increases their cost efficiency because they have fewer moving parts.
Book your test drive today
A single MAXUS driving experience with Intelligence Onboard is all it takes.
Discover the T90EV
Download brochure to find out more.
T90EV Body Structure
Basic parameters
Dimension (L * W * H mm)
Cargo Box (mm)
Wheelbase (mm)
Battery Capacity (kWh)
WLTP combined (miles)*
WLTP City (miles)*
Max front axle load(kg)
Max rear axle load(kg)
Payload(kg)
Towing capacity(kg)
Charging timeAC 5-100 h/POWERkW-25C
Charging time (DC 20-80%) min
Wading Depth (mm)
* The stated range is based on WLTP figures and may vary depending on factors such as driving style, temperature, and usage of climate control systems.
Standard
Dimension (L * W * H mm)
5365 x 1900 x 1809
Cargo Box (mm)
1485 x 1510 x 530
Battery Capacity (kWh)
88.55
WLTP combined (miles)*
205
Max front axle load(kg)
1200
Max rear axle load(kg)
2100
Towing capacity(kg)
750 (Unbraked), 1000 (Braked)
Charging timeAC 5-100 h/POWERkW-25C
9h/11kW
Charging time (DC 20-80%) min
45 min (approx.)
* The stated range is based on WLTP figures and may vary depending on factors such as driving style, temperature, and usage of climate control systems.
Gallery & Video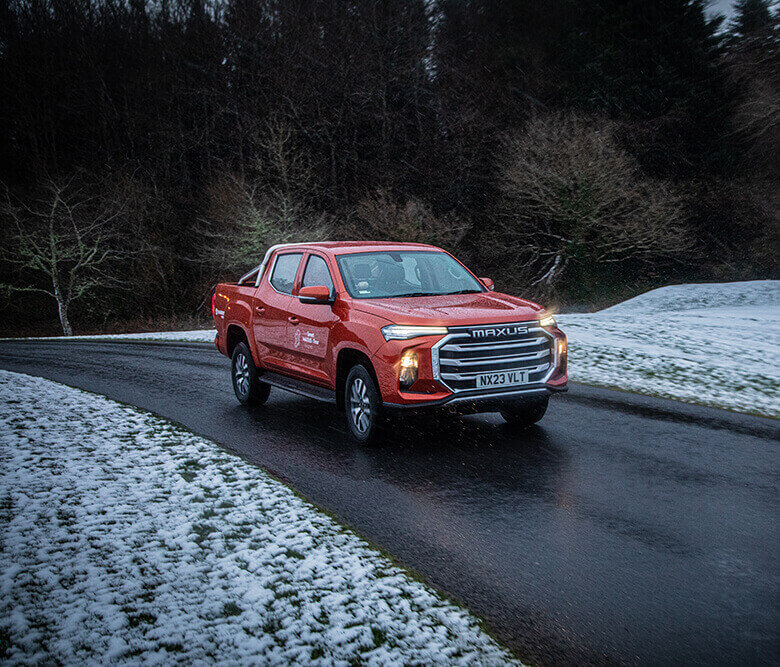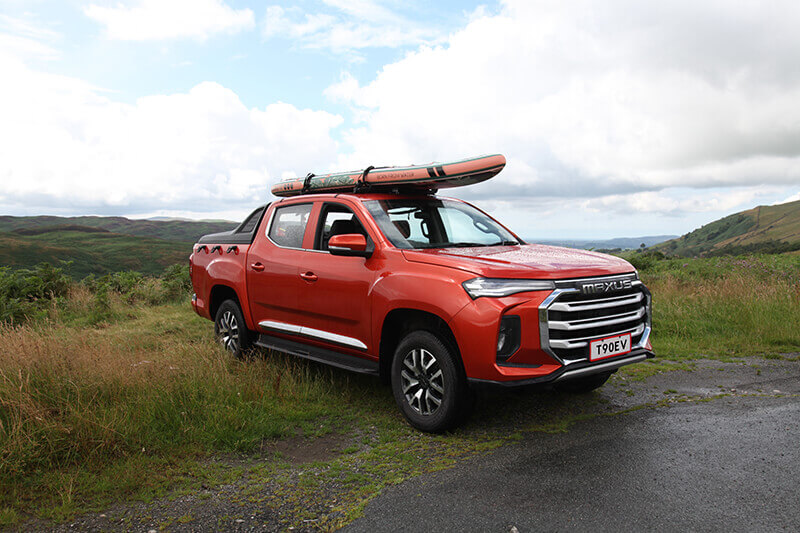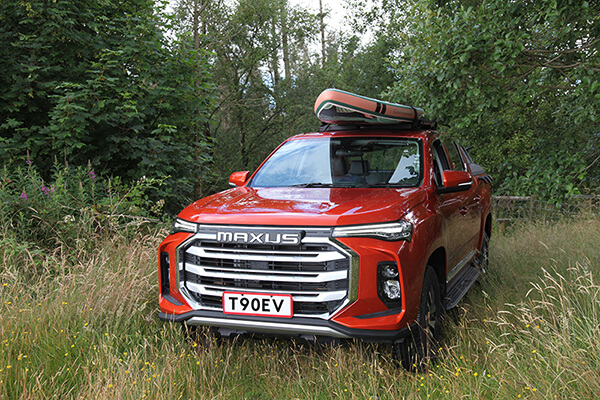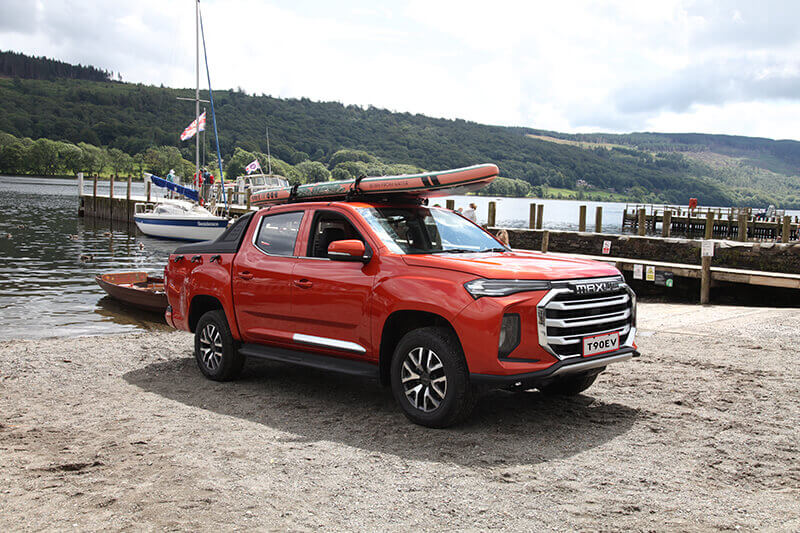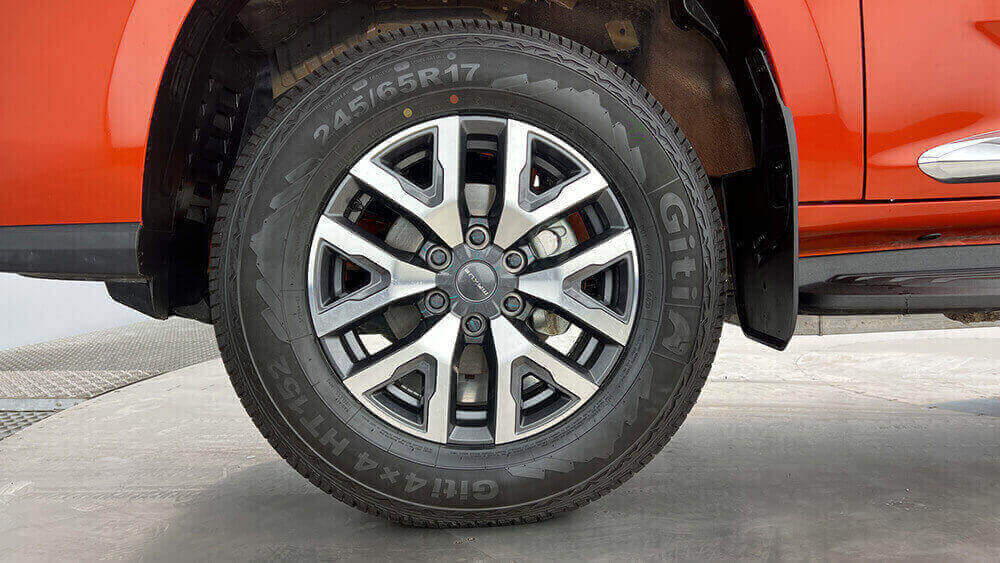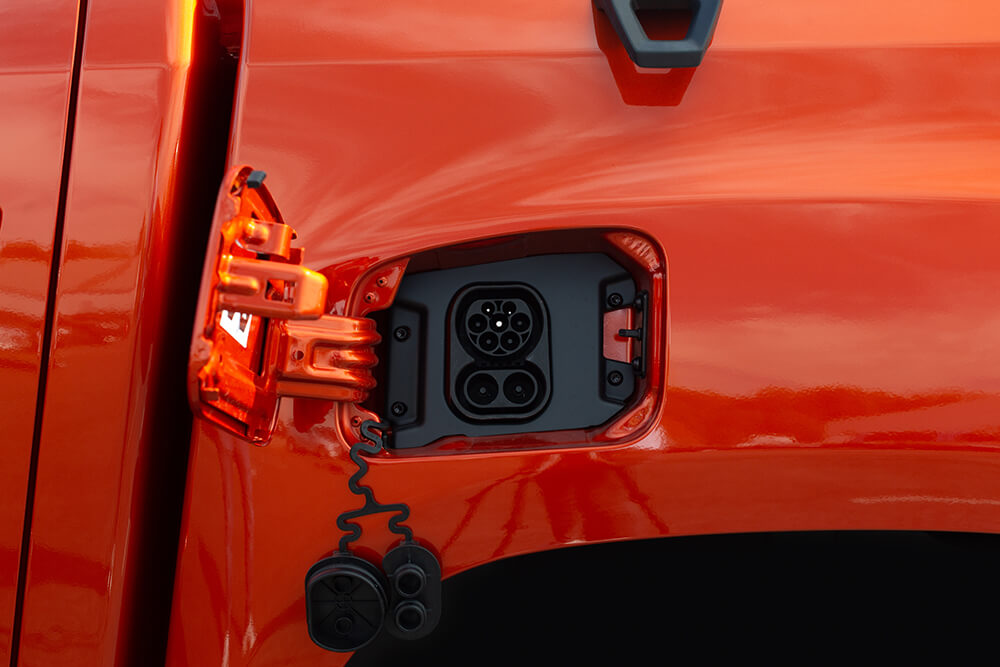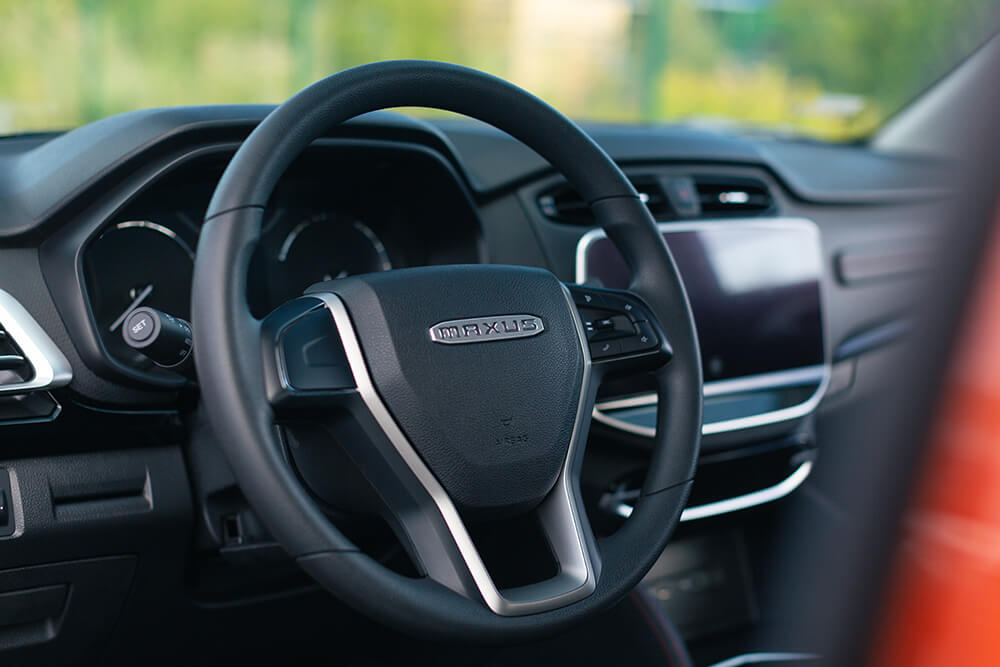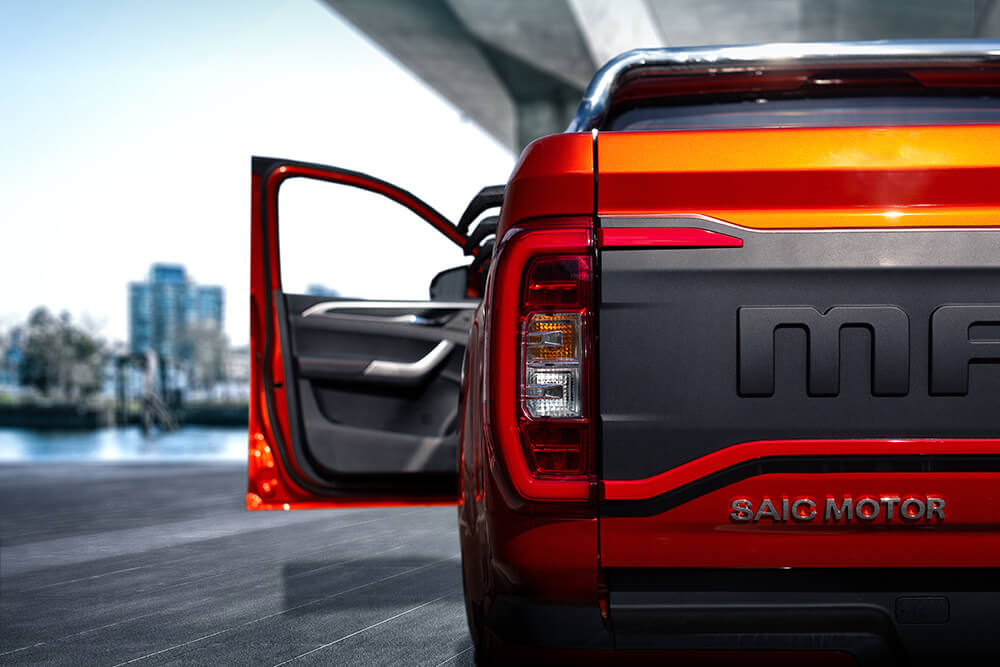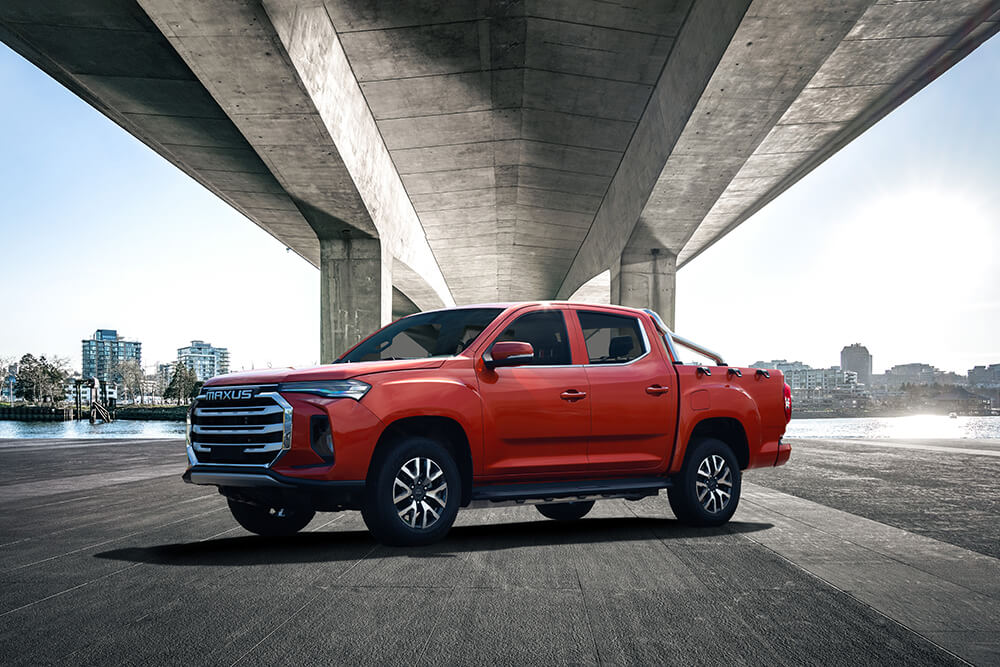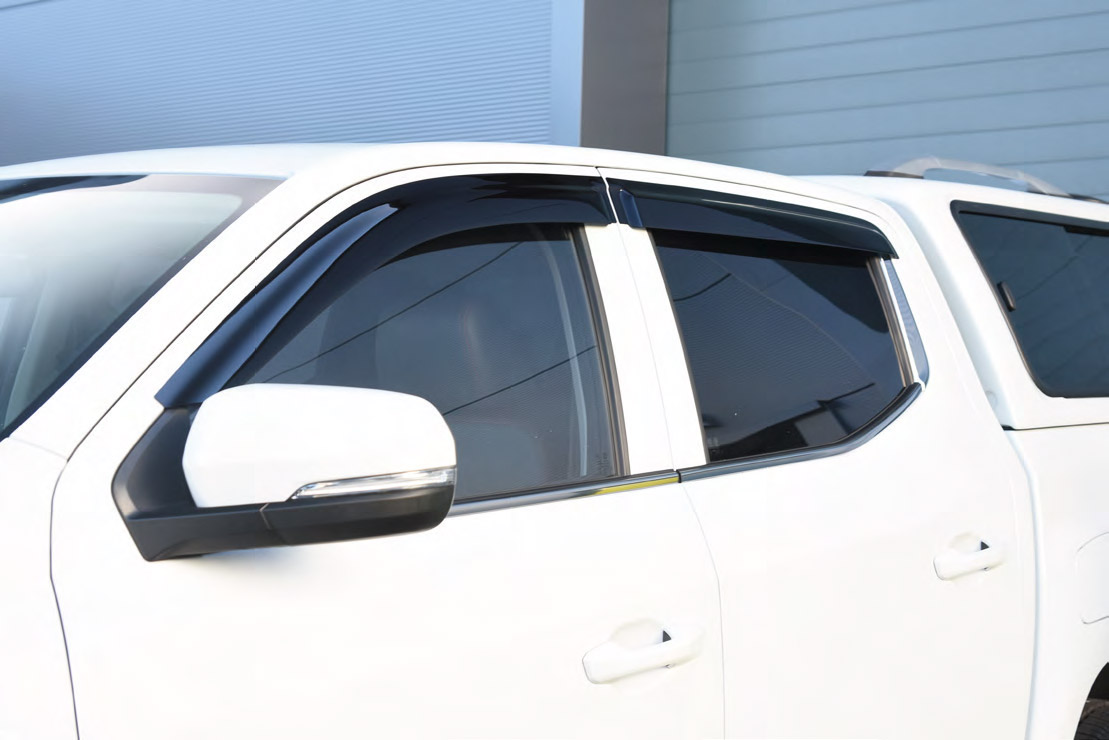 Wind Deflectors
Set of four dark smoked, custom fit, wind deflectors. These help to improve air quality and ventilation inside the cab, reducing wind noise and buffeting from open windows.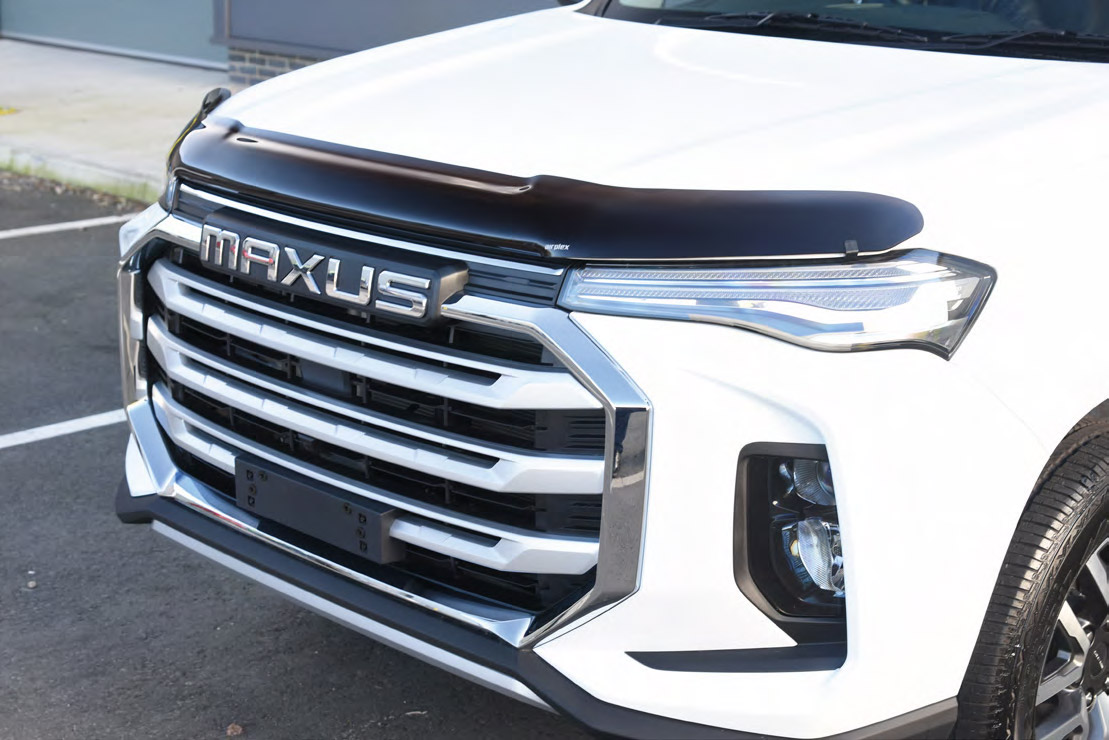 Bonnet Guard
A tough moulded protective shield, fixed to the front of the T90EV's bonnet to help prevent damage to the paintwork from road debris, such as stone chips, bugs and grit.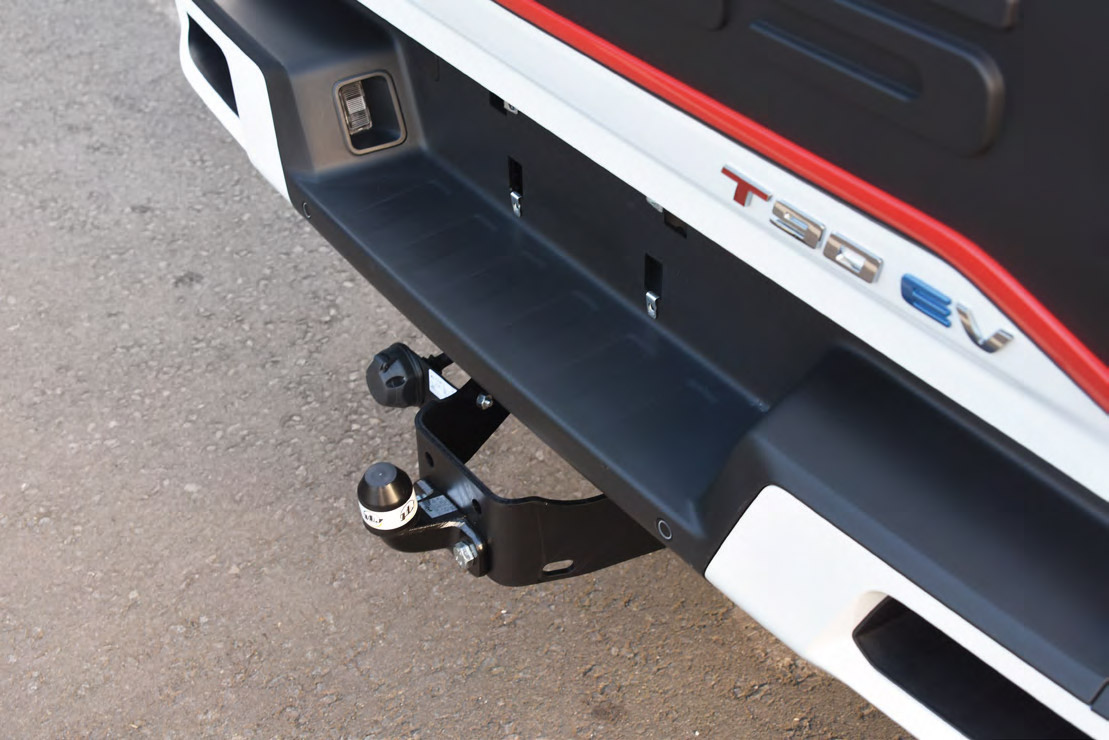 T90EV TOW BAR
Heavy-duty tow bar for the T90EV, which bolts securely onto the vehicle chassis. Due to their strength and towing capability, these are popular with busy, hard-working pickups.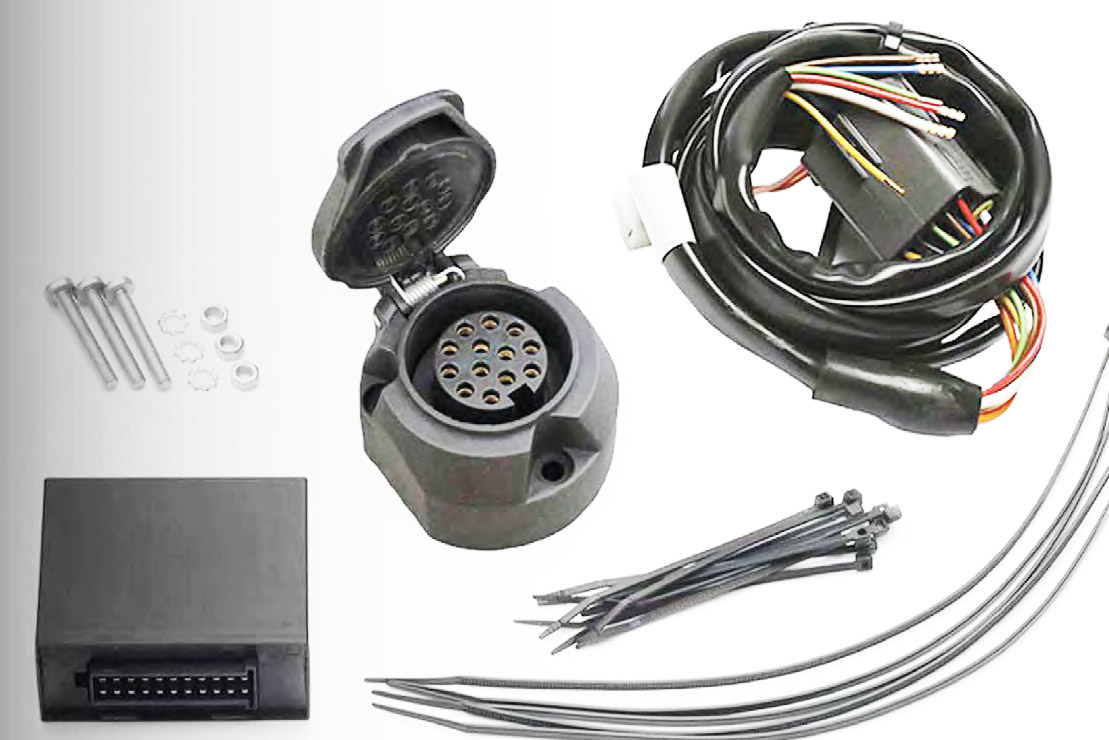 T90EV TOWING ELECTRICS
13-pin towing electrics, which allow for more connections, such as fog and reversing lights. All our T90EV towing electric kits are 'plug and play' for easier installation.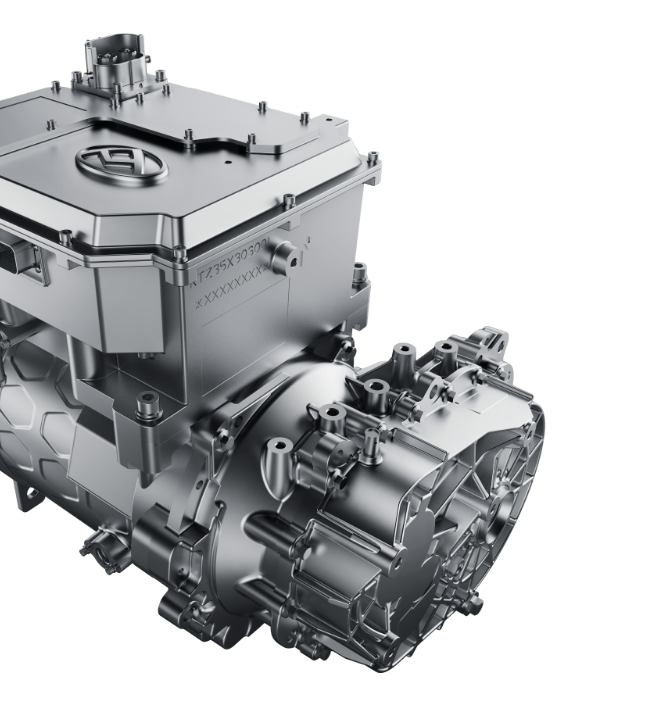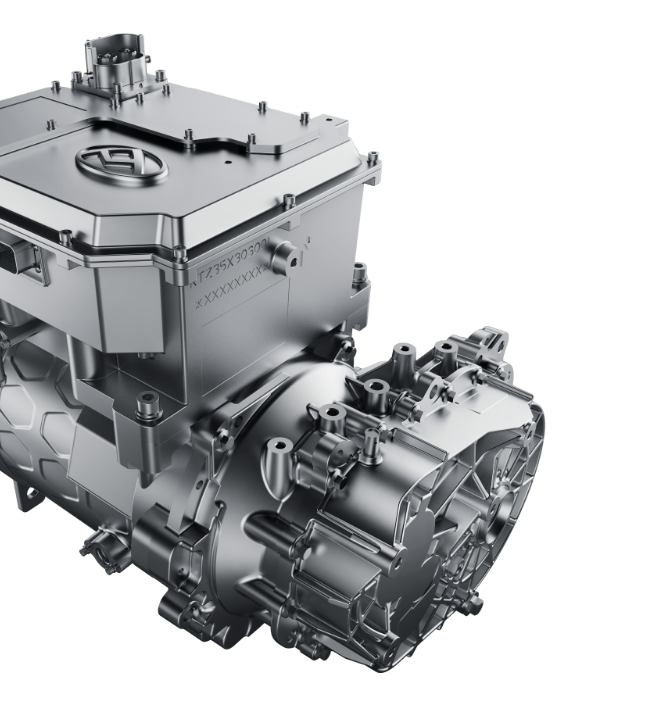 Forward-thinking
connectivity and engineering
The SAIC MAXUS Lighthouse Factory leads the development of our high-tech, high-performance vehicles, for a cleaner, more sustainable world.
Learn more about the MAXUS EV range of commercial and passenger vehicles
from one of over 60 dealers across the UK.
Exclusive T90EV
offers available.
Discover limited time offers for the T90EV – the
UK's premier electric pickup.
Fast expanding national network
The UK has a fast expanding network of charging stations. Search below to find your nearest charging point.
Finance Calculator
Price: £
Monthly payment: £
This is a Fixed Rate Business Hire Purchase Agreement and the Hirer will not own the Goods until the final payment is made. A Completion Fee of €1 is payable with the final payment. Lending terms & conditions apply. Applicants must be 18 years of age or over. MAXUS Finance is a trading name of First Citizen Finance DAC. First Citizen Finance DAC is a retail credit firm regulated by the Central Bank of Ireland. This 3.9% APR offer is available for a limited period only and through participating MAXUS dealerships within the Republic of Ireland. A minimum Trade in / Deposit of 20% is required.
Warning: You may have to pay charges if you repay early, in full or in part, a fixed-rate credit facility.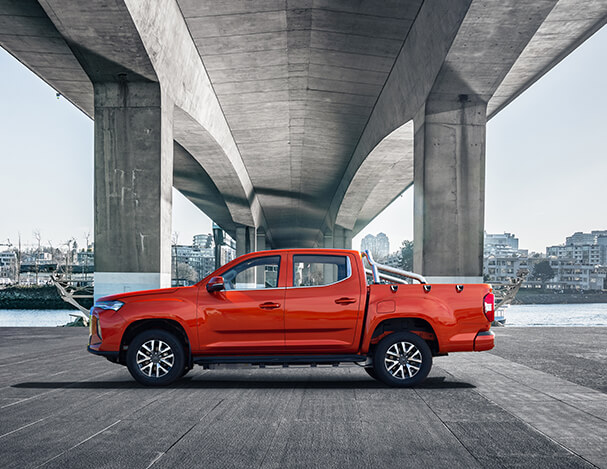 Guiding customers on their green transition
In partnership with our UK distributor the Harris Group, Saic MAXUS is guiding of businesses of all sizes on their transition to EV trucks and electric vans. In 2021 over half of MAXUS UK sales were electric vehicles.